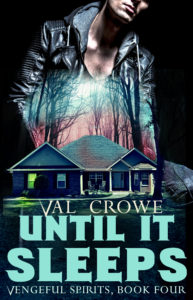 Amazon
Or borrow with Kindle Unlimited or your monthly Prime club borrow!
Deacon Garrison is stunned to discover that his best friend Wade has a kid. Wade never knew about the little boy either. His mother hid his existence from Wade until now.
Now, the little boy's mother is dead, and the buzz is that she was forced to commit suicide by ghosts.
Wade needs Deacon to find out if it's true or not, so it's off to investigate a possible haunted house.
But what Deacon finds is not what he expected…